Cryolipolysis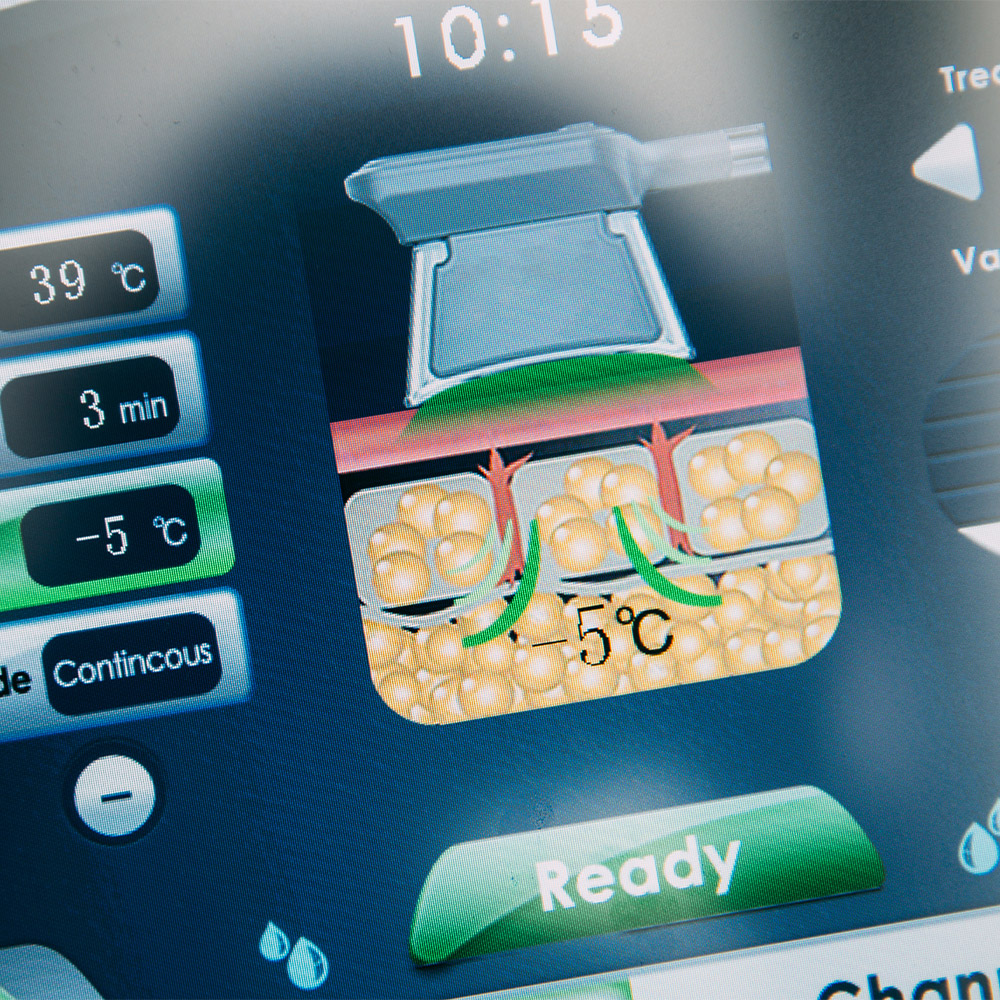 Melting by the cold…
Cryolipolysis
SLIMMING
Alternative to liposuction, non-invasive and painless, this medical slimming technique induced by intense cold (-6°c to -10°c) allows the destruction of fat cells, in a definitive way.
For optimal results, a protocol of 1 to 2 sessions at intervals of 6 weeks is recommended.
The results are visible after 8 weeks (progressive elimination of the treated cells).
CRYOLIPOLYSIS TARGETS LOCALLY ISOLATED FAT DEPOSITS :
Love handles
Belly
Saddlebags
Inside of the knees