Peelings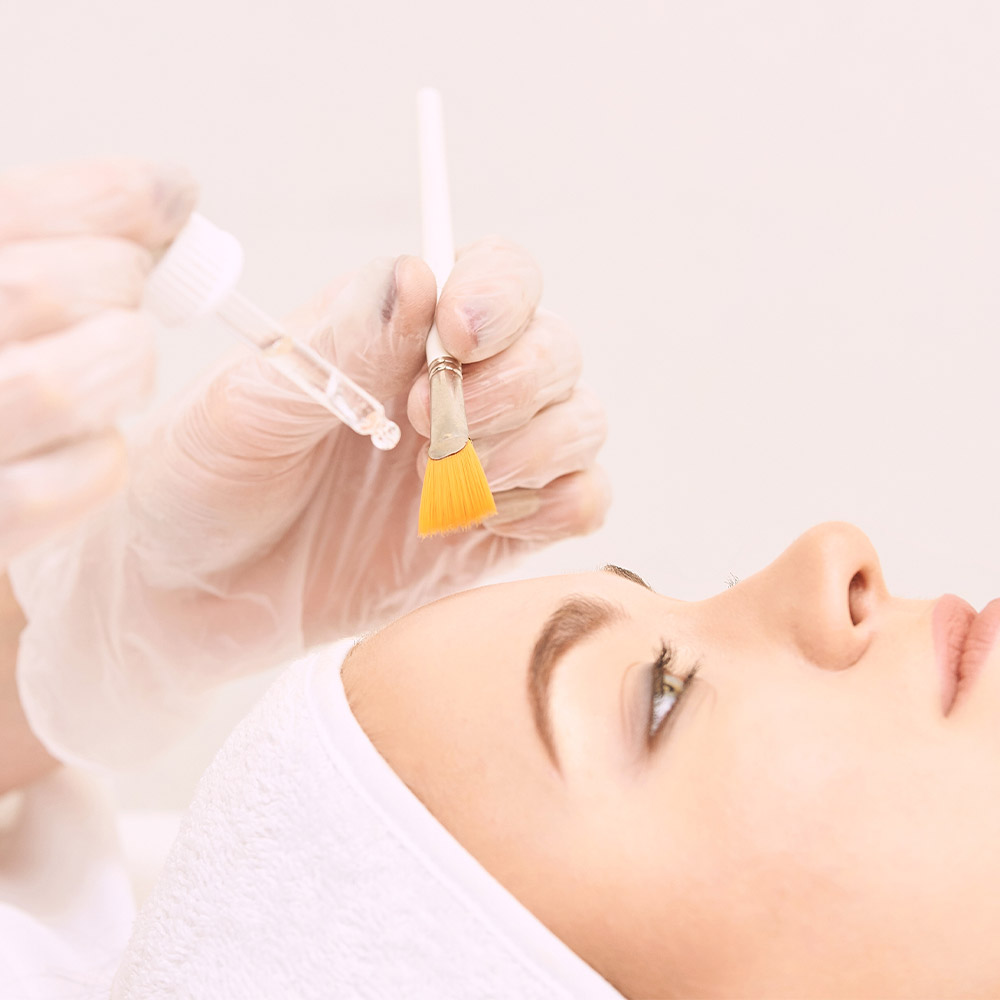 Aesthetic medicine technique designed to regenerate the skin of the face to give it a glow.
By applying a dermatological acid, the dead cells of the epidermis are desquamated. The body's natural reaction immediately stimulates the production of new skin.
SUPERFICIAL PEELING WITH GLYCOLIC ACID… (FRUIT ACIDS):
The complexion becomes more uniform and the structure of the skin smoother.
This peeling is instantaneous, without constraints, and in particular, without social eviction.
The session ends with the pleasant application of a hyaluronic acid mask.
Three or four sessions a week apart are necessary to stimulate collagen synthesis and improve the complexion, texture and hydration of the skin.
MEDIUM PEEL (TRICHLOROACETIC ACID) :
It has a more in-depth action.
At the epidermis level, it accelerates cell renewal and stimulates the production of collagen fibers.
After the treatment, the skin appears dewy and smoother. Spots are erased and fine lines are reduced.
In this case, a social eviction is recommended for 8 to 10 days.