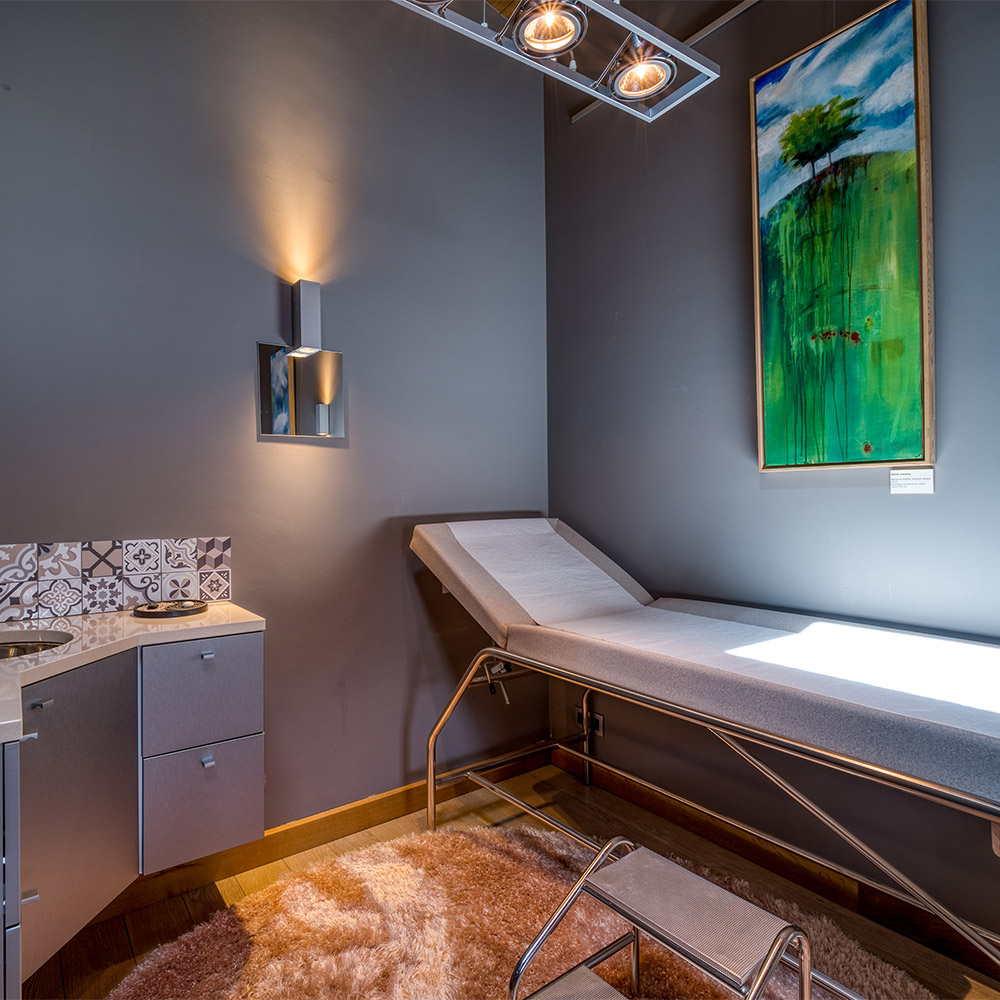 Aesthetic medicine and anti-aging clinic in Megeve
The AA practice
Megeve, a land of pure water and air, is a charming mountain village very much appreciated for rejuvenation.
This place is particularly propitious to cellular oxygenation and well-being, thanks to its beneficial altitude (1100m).
Created in 2007, the AA Clinic is an establishment exclusively dedicated to Aesthetic and Anti-Aging Medicine.
Neighboring one of the oldest farms in Megeve, it is located in the heart of the village, a few steps from the Place de l'Église.
A small haven of peace, combining design and authenticity, the AA clinic focuses on the comfort of its patients on a daily basis. It meets the strictest medical and sanitary standards and benefits from cutting-edge medical technologies.
Dr. Anne ALLARD has designed this Anti-Aging Medical Center to provide confidentiality and discretion for everyone.